Second charge mortgages are becoming increasingly popular with the number of people opting for one at its highest level since 2009. They are also referred to as secured loans. This is because the loan is secured on the property thus making the interest rate cheaper than an un-secured loan.
Second charge loans allow you to borrow a lump sum which you repay alongside your existing mortgage over a fixed term. Many people use them to raise money as an alternative to a re-mortgage.
First charge mortgages are also secured loans for exactly the same reason – it's just that they are traditionally referred to as a mortgage.
What can I use a second charge mortgage for?
You can use them for a number of purposes without affecting your normal mortgage. A second charge mortgage is extremely helpful if you are struggling to get a personal loan, maybe because you are self-employed.
If you are looking to re-mortgage a second charge mortgage might be cheaper if your mortgage has a high early repayment charge, or you have a particular product you don't want to lose i.e. fixed rate, discounted rate etc.
Lots of people also use them to fund home improvements and add value to their property.
How do you qualify?
To qualify for a second charge mortgage, you must be a home owner, although you don't necessarily have to be living there. While a first charge mortgage is based on a number of factors, including your deposit, credit score and ability to pay each month, a second charge mortgage is based on the equity available in your property.
Need to know more?
If you require more information about raising a secured loan please make contact and one of our advisers will be happy to help.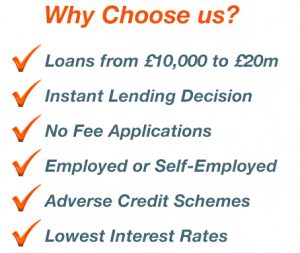 https://www.second-charge-loans.co.uk/wp-content/uploads/2016/02/logo5.png
0
0
2nd Charge Loans
https://www.second-charge-loans.co.uk/wp-content/uploads/2016/02/logo5.png
2nd Charge Loans
2017-07-10 10:55:36
2017-07-10 10:56:39
Second charge mortgage, what is it?