Why choose second charge:
Second charge loans can be a real alternative to a re-mortgage. While every application needs to be considered on its own merits, the second charge industry has recently become far more competitive and attractive.
Why you should consider a second charge:
A) Keeping your existing low rate mortgage.
You may have a very low rate lifetime tracker first mortgage. Many lifetime trackers were sold a number of years ago with some lenders offering rates of 0.25% (or lower) above BBR. You may have explored the current market and it is not possible to re-mortgage to an equivalent or lower rate.
This is clearly a scenario where a second charge loan should be considered. For example, if you have a base rate tracker mortgage of 150k at a rate of 0.75% (0.25% above base rate) and want to raise £30k, it is more likely that a second charge loan is a better option than re-mortgaging.
B) Avoiding early repayment charges.
If you face high early redemption charges (ERC) on your first mortgage in the next 2 years.
Rather than re-mortgage and pay high (ERC's), it may be beneficial for you to take out the required additional borrowing by way of a second charge loan. You can then consider a re-mortgage when the (ERC's) no longer apply.
C) Further Advance is not available
You may have approached you existing first charge lender for a further advance, but have been unable to obtain the amount required.
The first charge lender may have declined a further advance for a number of reasons. Typically this might be due to insufficient income, adverse credit or simply because your first charge lender is no longer lending. Second charge lenders often have a different approach to assessing income and adverse credit. If a client is clearly benefiting from the loan and more importantly can afford the loan, lenders are prepared to look at individual applications on their own merits.  https://www.second-charge-loans.co.uk/contact/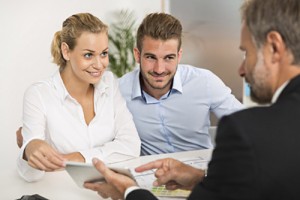 https://www.second-charge-loans.co.uk/wp-content/uploads/2016/02/logo5.png
0
0
2nd Charge Loans
https://www.second-charge-loans.co.uk/wp-content/uploads/2016/02/logo5.png
2nd Charge Loans
2016-10-31 13:17:10
2016-10-31 13:17:10
Alternative To A Re-Mortgage